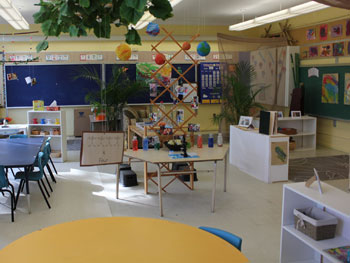 Here at Little Love Bugs we view children as being competent, capable and rich in potential. We work closely with each family so that we can provide an atmosphere that promotes superior child development.
Our toddler program generally starts at 18 months and runs until approximately 36 months. So much development happens during these years; from speaking to toilet training, to sustaining friendships, to running and turning on the spot…well the list goes on. Our toddler program is designed to not only facilitate ongoing development in all the domains but to enrich and enjoy it as well.
With reflective teaching practices, we support children as they move through their preschool years and enhance their learning experiences. Through the five domains (ELECT): social, emotional, language (literacy), cognitive, and physical we encourage children to develop positive relationships with their friends, to strengthen their self-help skills and to explore both indoor and outdoor environments.
We are committed to our families and feel strongly that by working in partnership with you and our community your children will develop the skills they need to succeed.
Following the guidelines provided by the Ministry of Education, "How Does Learning Happen?" – Ontario's Pedagogy for the Early Years, we will ensure optimal learning and development in 4 foundations. These foundations are EXPRESSION, BELONGING, ENGAGEMENT AND WELL-BEING.